Centerpoint Church 
CASE STUDY
Centerpoint Church is a megachurch in Murrieta, CA with an average weekend attendance of over 3000 people. For the past two years, I have been the main in-house graphic designer for the church with a variety of responsibilities including print, digital, and environmental graphics.
The Power of Print
Before the launch of each new sermon series, Centerpoint leaves a business card-sized invitation card on every chair for church attendees to give to friends. It is one of my responsibilities to design these regular invite cards as well as an assortment of other regular and specialty print pieces, including seasonal launch cards listing upcoming events. Other print media I've created for Centerpoint include print pieces for special events like Christmas and Easter experiences and volunteer informational cards. Pictured below are some selected print pieces I have developed.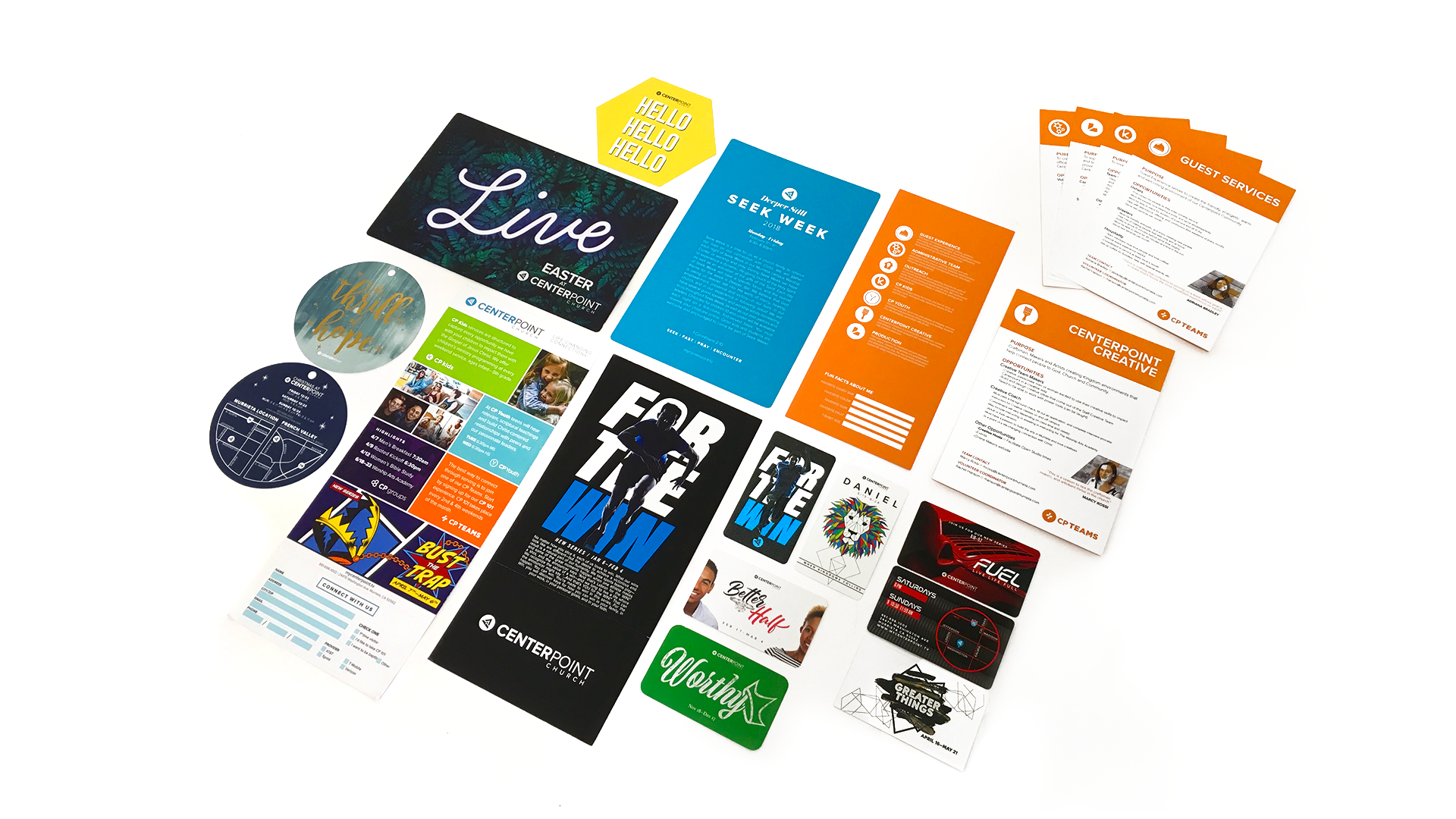 Social Media Matters
Centerpoint maintains an active social media campaign to stay engaged with church members online and to inform of special events, new sermon series, and share photos of folks enjoying themselves at Centerpoint events. Part of my duties in developing graphic suites for new series and events is the creation of graphics for Instagram posts and stories, Facebook banners and posts, and snapchat geofilters. Pictured below are a handful of themed mobile-sized graphics for social media.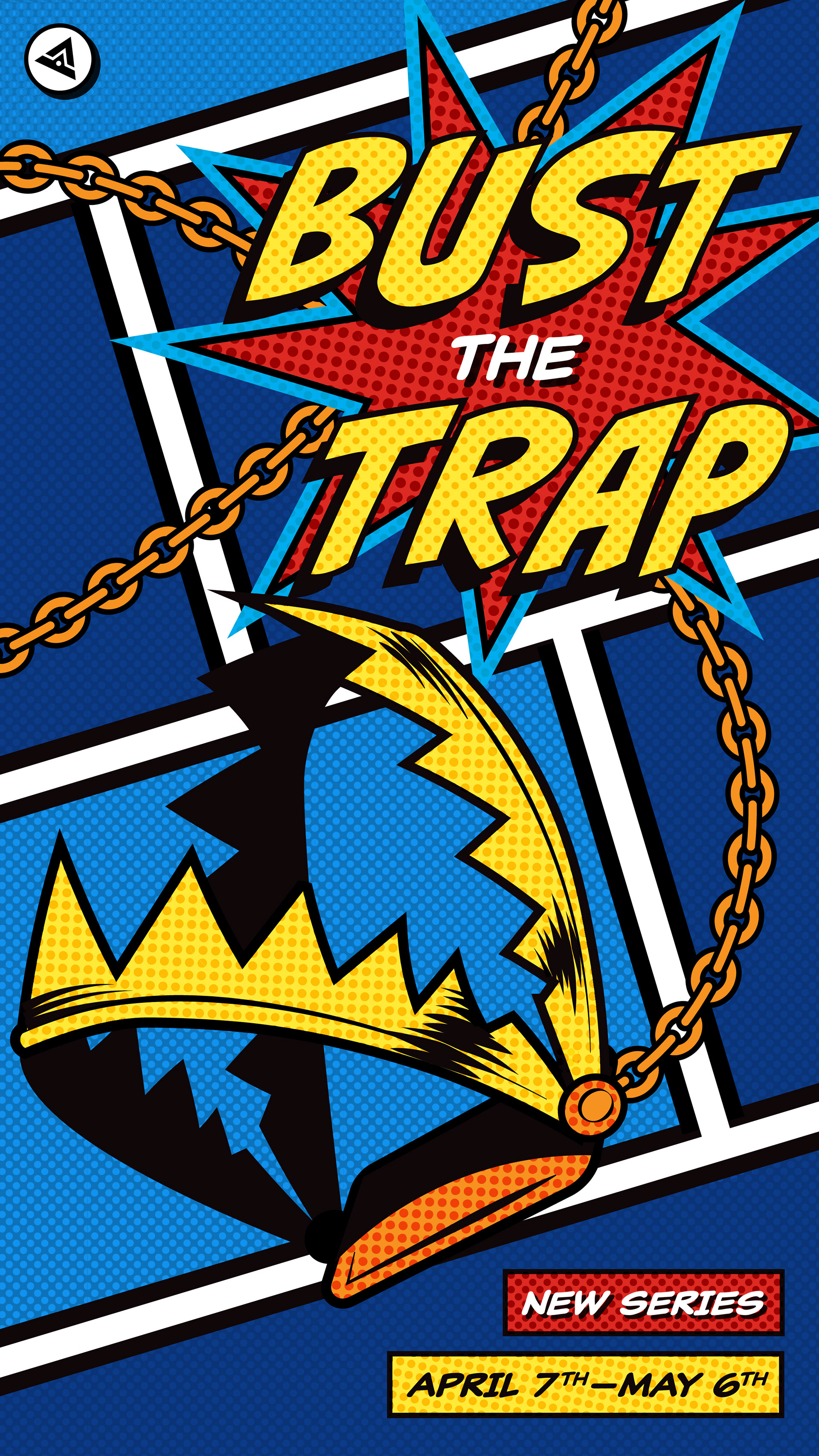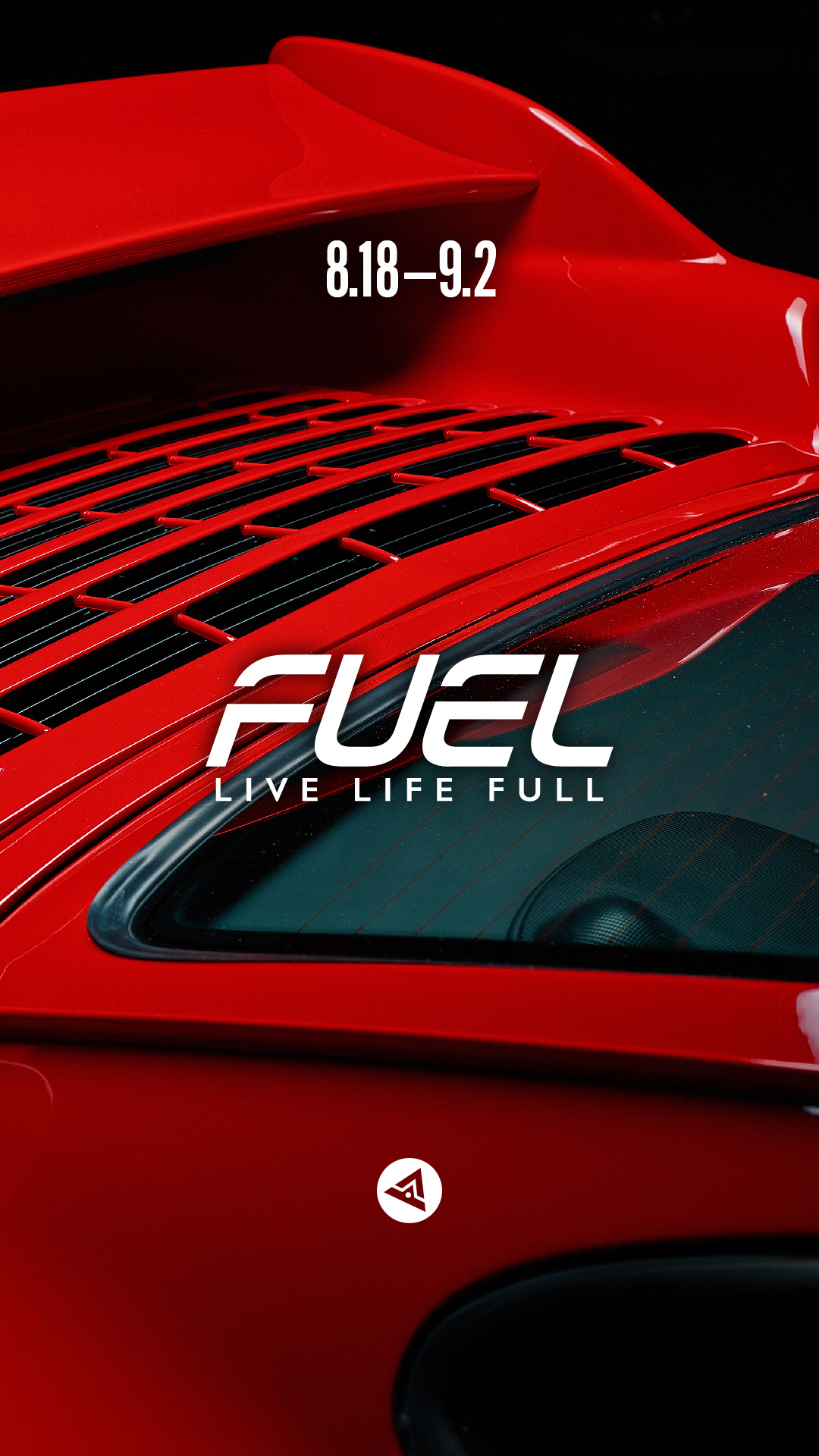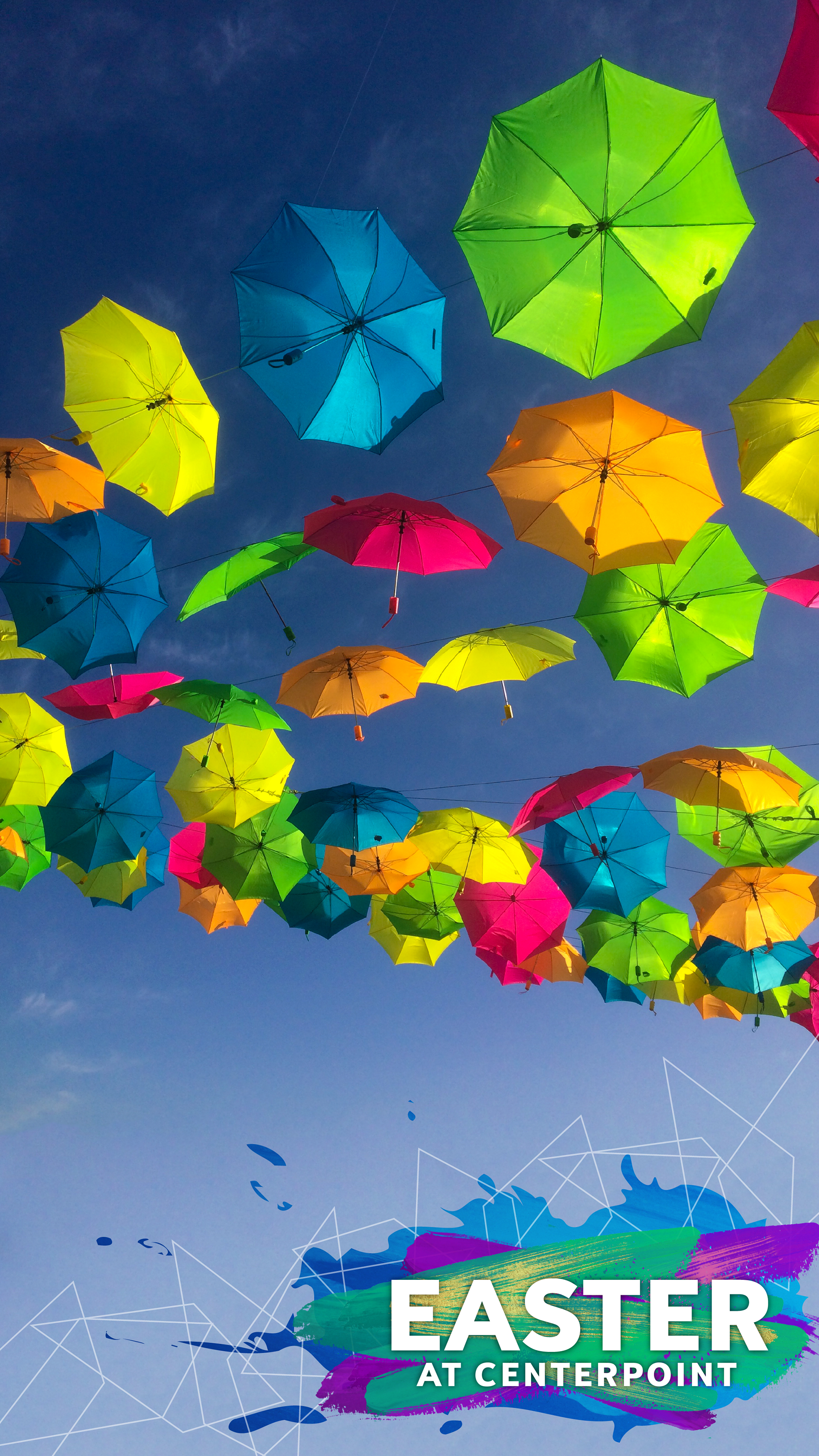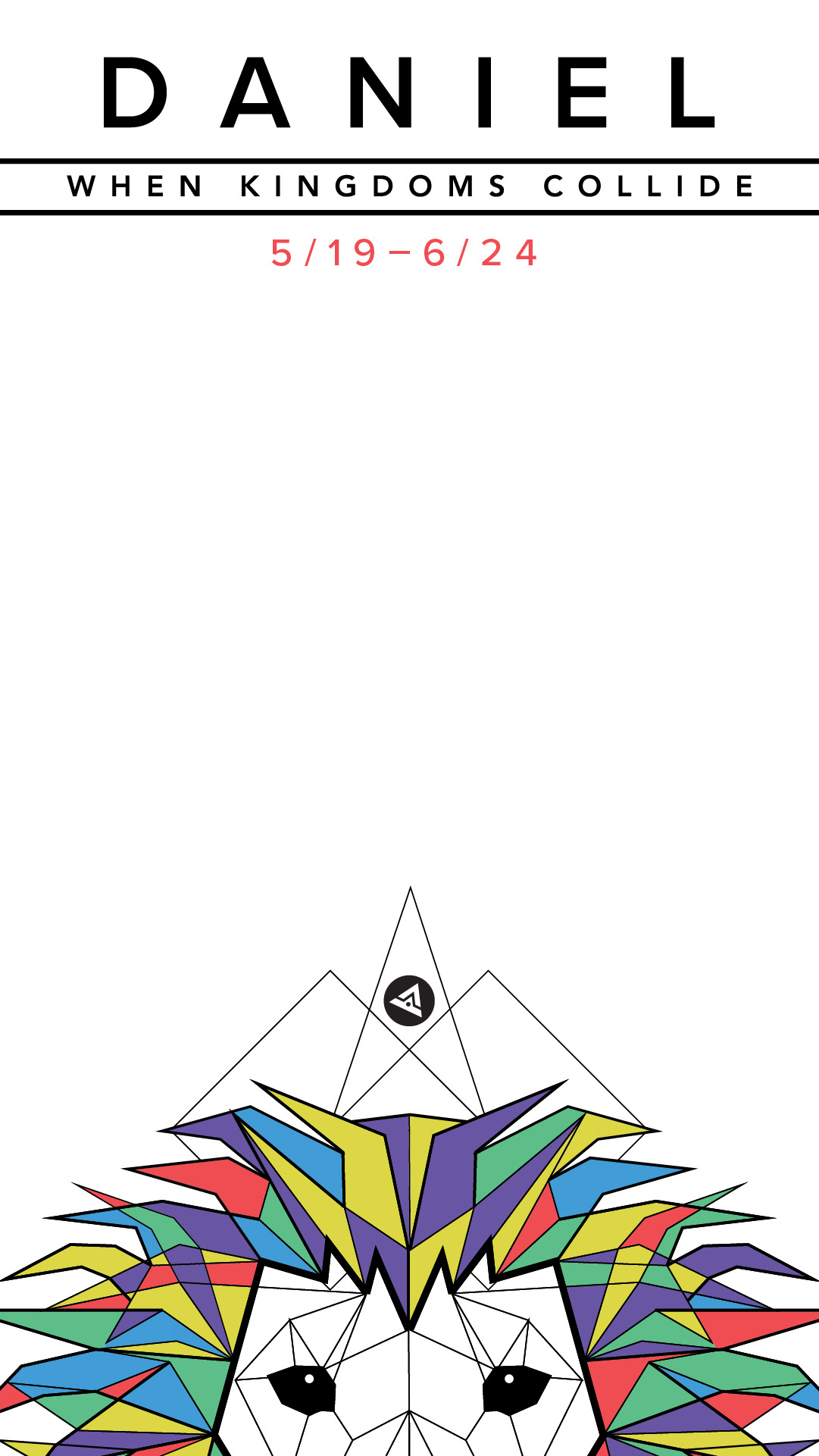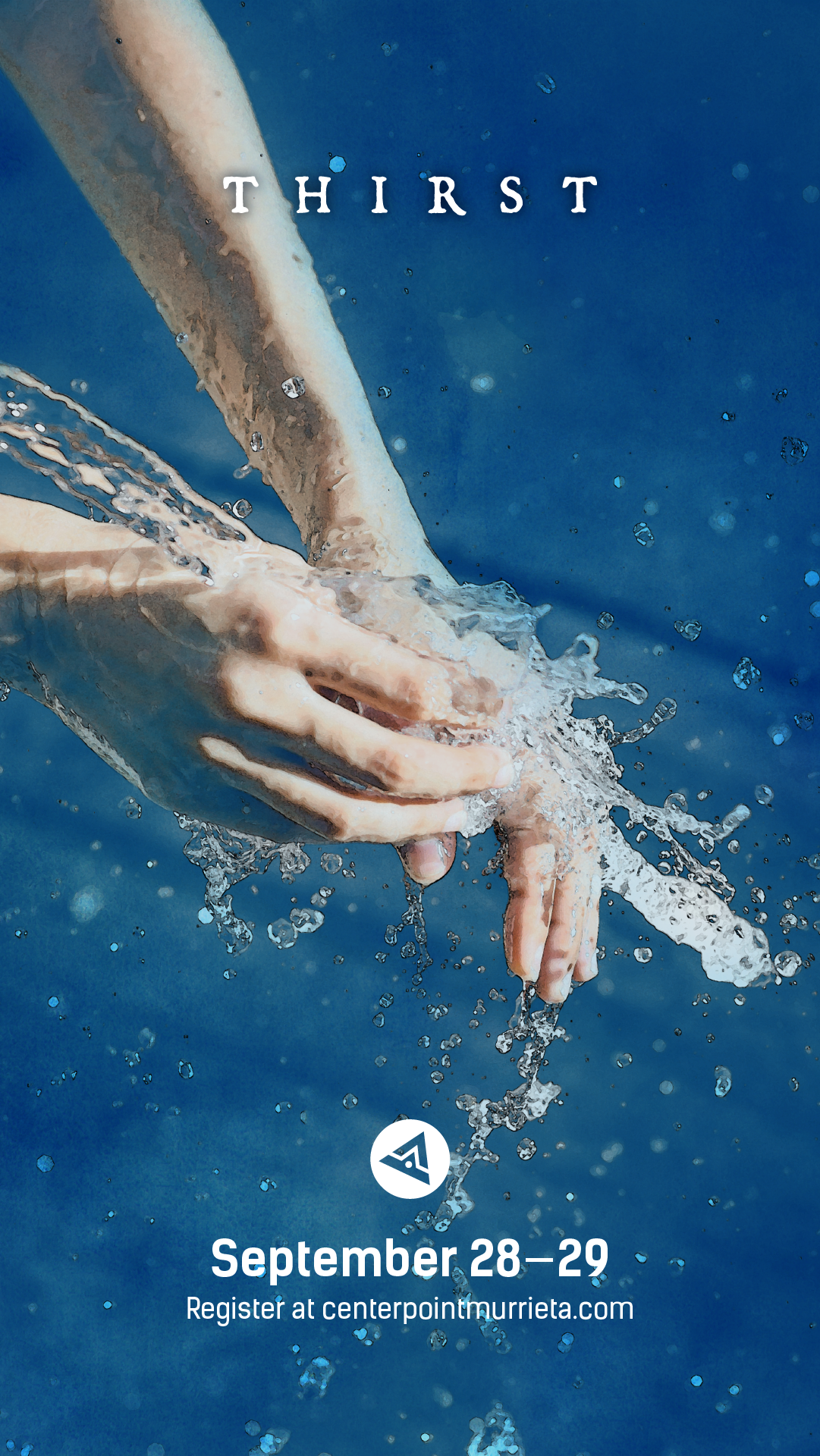 Finding Your Way
When I was tasked with developing a campus map for Centerpoint Church's Murrieta location, I used Google maps, architectural plans, obsolete campus maps, and personal experience to create an accurate informational graphic displaying the campus while stylistically staying true to Centerpoint's brand. I differentiated each of the main structures with the colors and logos of their respective sub-brands. I clearly designated restrooms, handicap parking spaces, and the entrance/exits of the church for ease of use. 
Thinking Bigger
Centerpoint Church has given me several larger-scale environmental print projects including lamp post signs, die-cut stage props for special sermon series and events, and large exterior banners advertising events. Pictured below are 13' tall banners advertising the All for the One giving campaign and stage props for the "Bust the Trap" sermon series.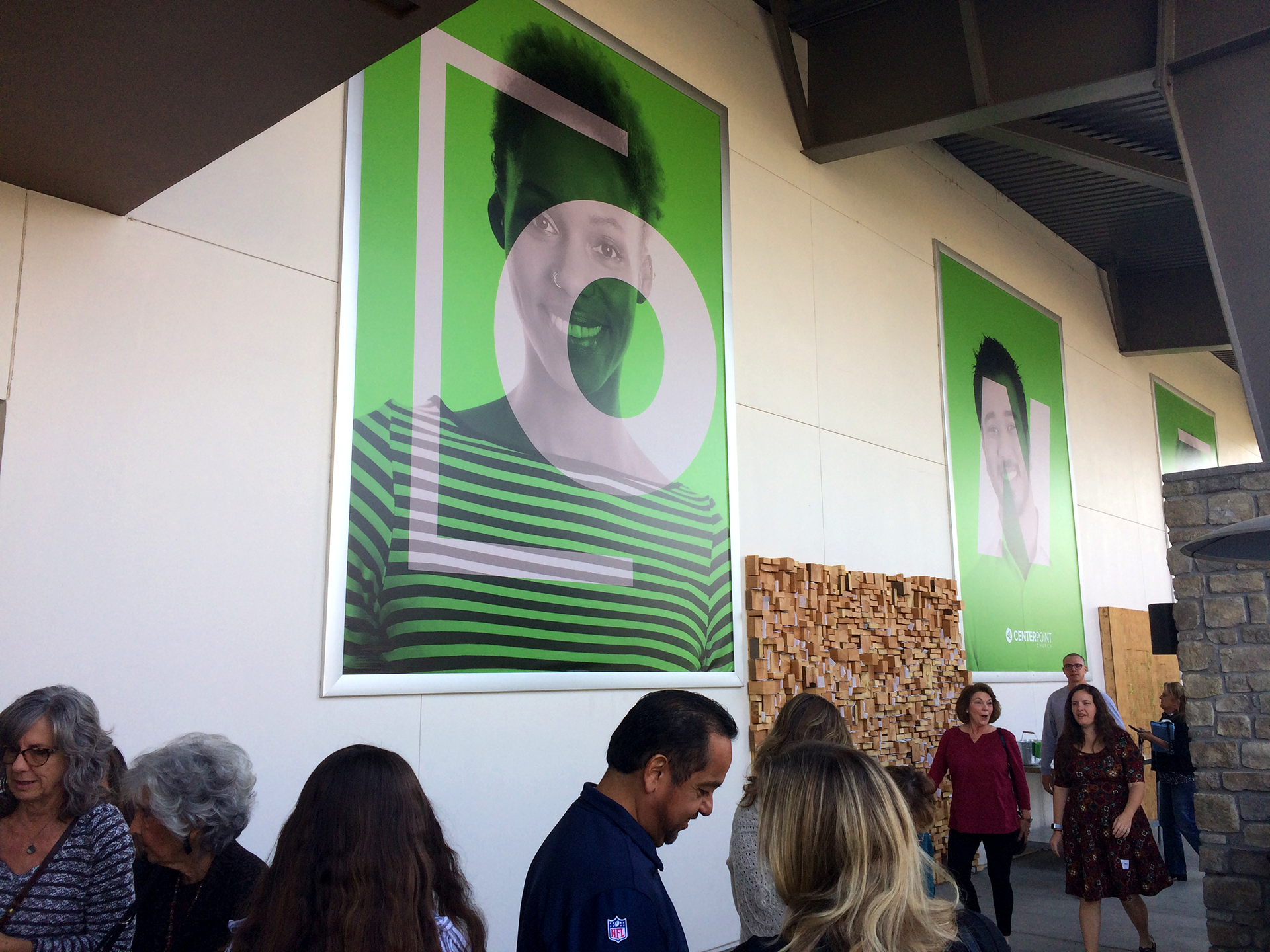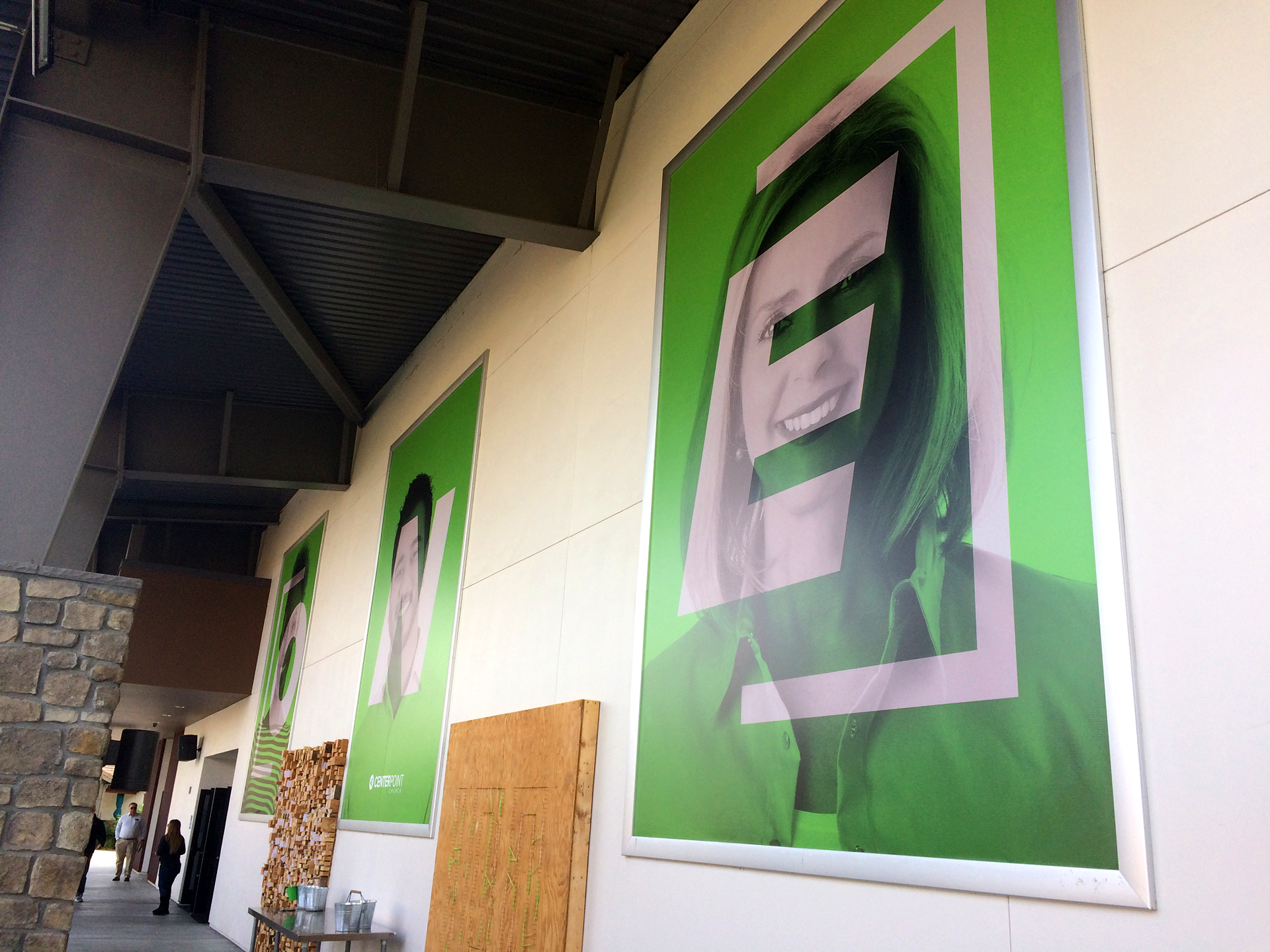 Giving the Proper Greeting
Centerpoint's greeters are equipped with a series of banners that give encouraging messages to visitors and attendees as they walk in. I designed a variety of these signs with different positive messages developed by the Centerpoint Creative team.
(Image below used courtesy Centerpoint Church)
Visualizing the Message
Each sermon series at Centerpoint church is a consistent theme or topic spanning several weeks or months within the pastors' or speakers' weekly sermons. With each new sermon series topic comes a new campaign that must enforce and complement the message while fitting into Centerpoint's brand identity. Every sermon series suite consists of screen graphics projected during church services, website and social media graphics, and printed invitation cards. Pictured below are an assortment of screen graphics created for such sermon series as well as special events and conferences.