The Challenge
Lindfors Farms is a small farm in San Diego owned and maintained by urban farmer Christian Lindfors. Lindfors Farms offers a variety of homegrown organic vegetables, spices, and other produce to local restaurants and farmers' markets. Christian approached me needing a brand mark that could be used as a stamp on packaging and labeling materials as well as in digital marketing and social media. Christian desired a mark that captured the essence of a homestyle American classic, something that appeared timeless but also relevant in the digital world. Lindfors Farms had to feel homemade, not machine-made.
The Concept
In the sketching phase I started out with literal interpretations of "homestyle" and urban farming with images of California houses as illustrated marks. I also tried out Art Nouveau-esque letterform marks with leafy motifs, which would be successful as stamps. I took inspiration from iconic food industry mascots that give that "comfort food" feeling, and sketched a few possible mascots. I tested the use of Christian's own image as a mascot as well as a jolly scarecrow—both offering a sense of a "classic farm" and a versatile icon usable on a variety of products. The concept we decided on was a simple icon of a fistful of kale being picked from the ground and being handed to the customer.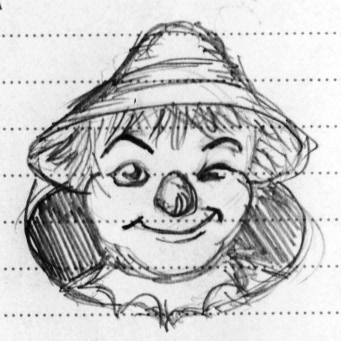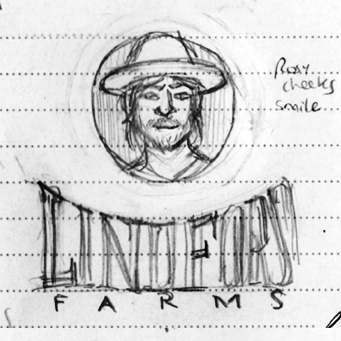 Activation
I took stylistic inspiration from pop art advertisements from the 1940s and 50s with intense lights and darks. The color palette is muted and earthy. I developed both a full color trademark for social media and other advertising purposes as well as a black and white version for use on simple labeling and packaging. The illustrated logo is intricate but the image is simple and bold.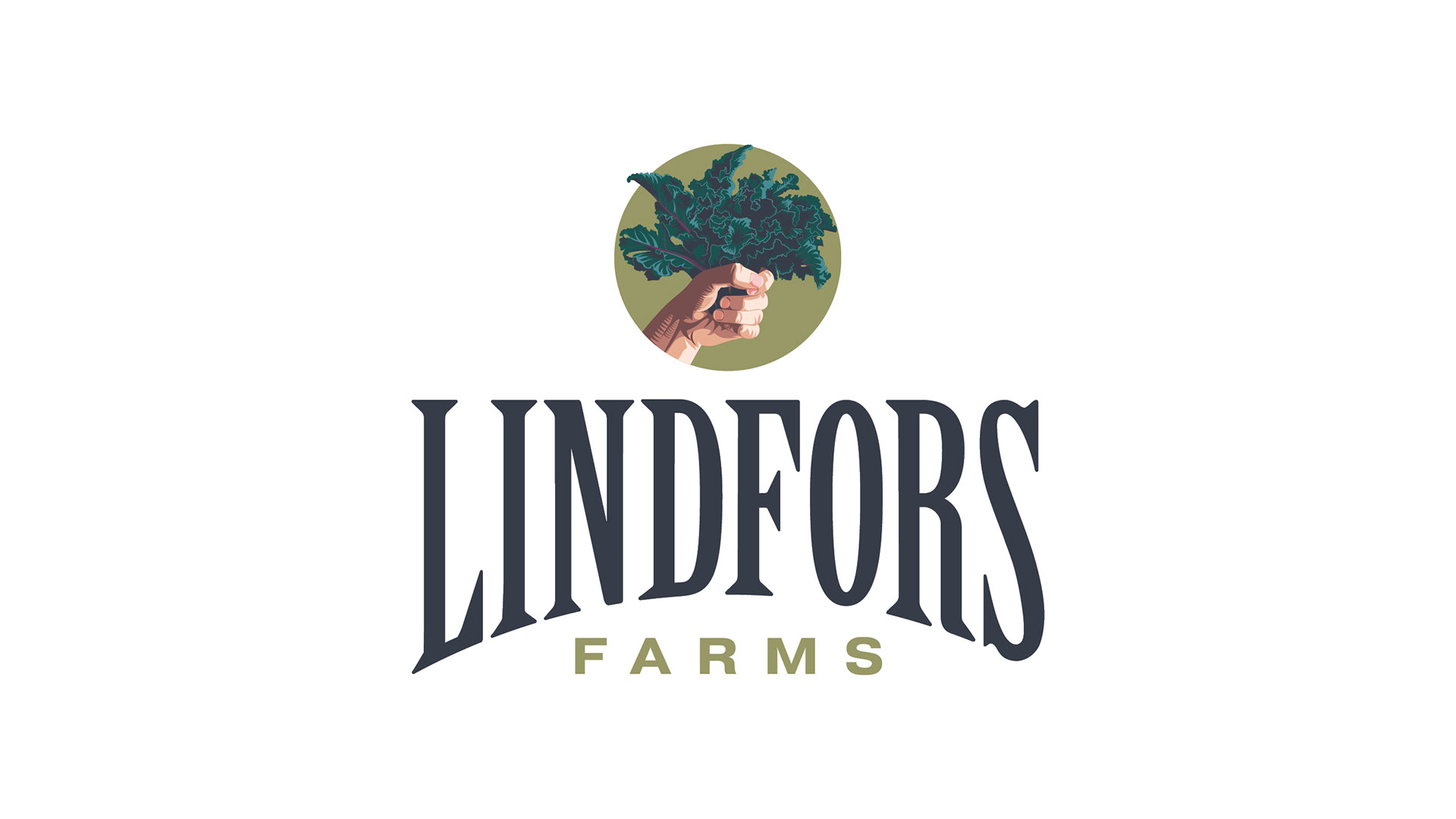 Above: Lindfors Farms brand mark in use on roasted chili pepper flakes product package. Packaging and photo courtesy Christian Lindfors.