This human trafficking awareness poster won

3rd Place

in the graphic design category in the

Press Enterprise

Newspaper's 54th Annual Riverside County High School Art Show. Out of the 437 entries from all over Riverside County, my piece is one of the 27 that placed.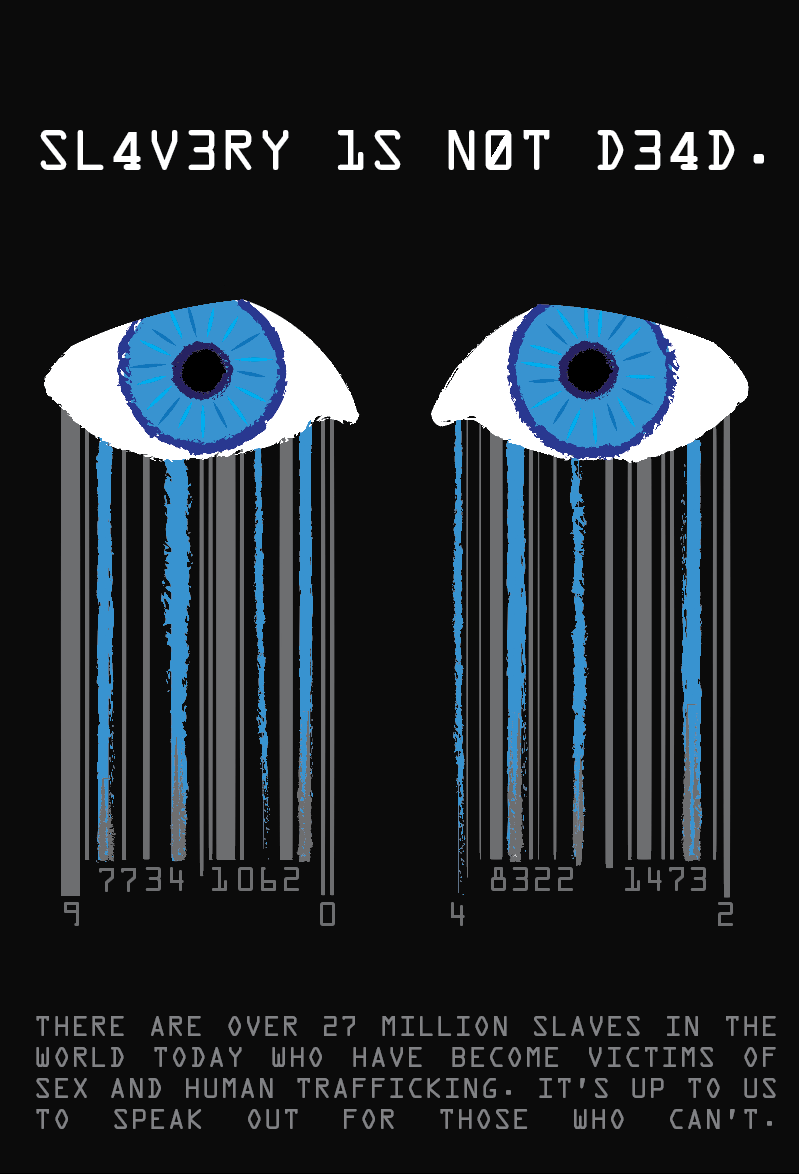 This minimalist anti-trafficking poster depicts dramatic eyes with tears transforming into barcodes with the caption "Slavery is Not Dead." The motif of numbers throughout the piece represents the dehumanization of victims of sex and human trafficking as they are considered as little more than numbers and sold as products in a market. The organic look of the blue tears transform into the blocky grey colorless barcodes reminiscent of prison bars. This was the first piece I created using Adobe Illustrator.
This piece is on display from May 21—June 10, 2016 at the Riverside Art Museum.