Spider-Man The Animated Series™

 The Complete Collection
A box art mock-up design I created for the 1994-1998 cartoon series.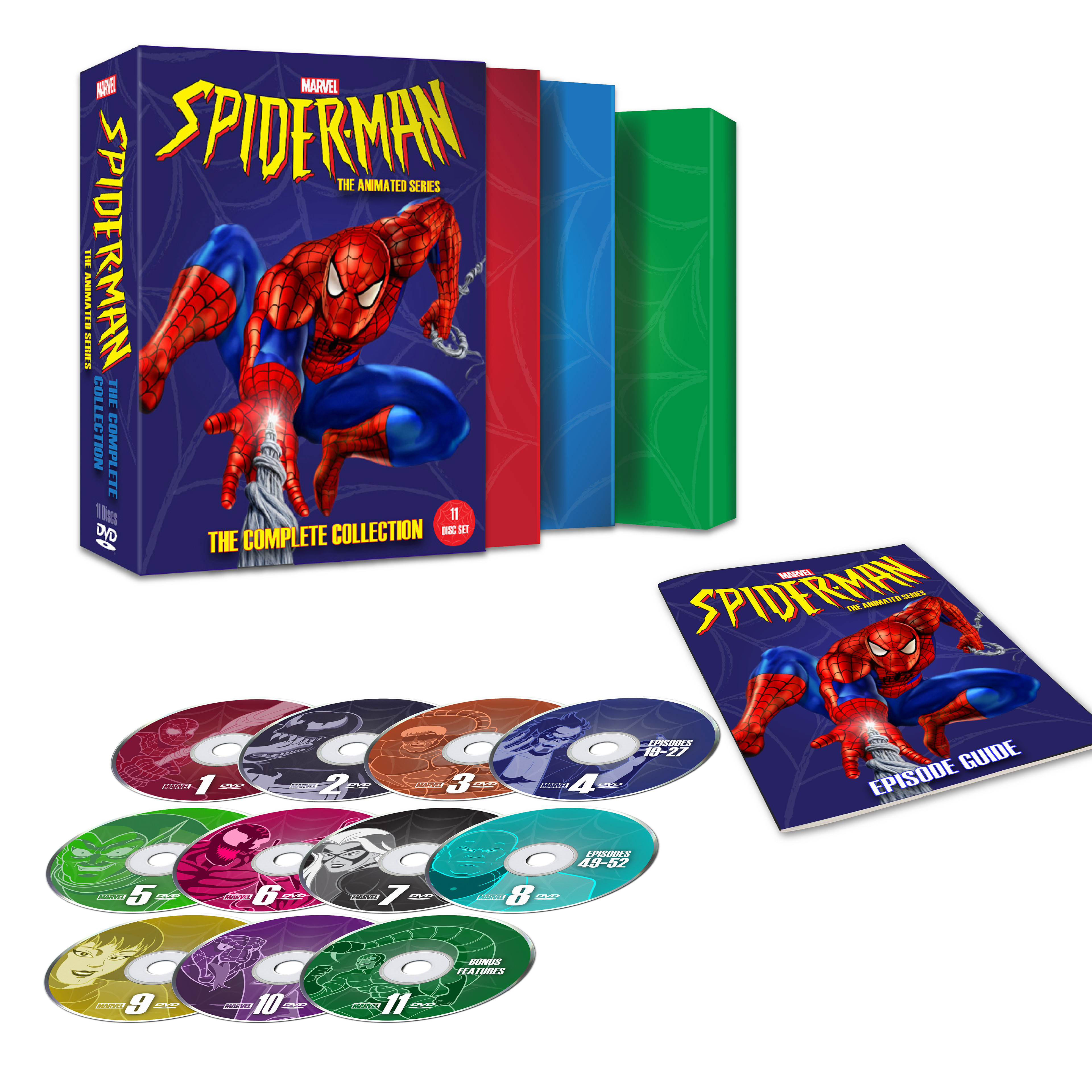 I wanted to try my hand at product packaging design. Since this fan-favorite Spider-Man™ show has never been officially released on DVD, I thought

Spider-Man:

 

The Animated Series™ 

would be a great show to experiment with. The image used for the cover is an official image that was commonly used in advertisement for the show (which I used to make this project realistic), but the rest of this design is original. This box set collection includes 11 discs with all 65 episodes of the show with the addition of bonus features. Episode names and descriptions are included in the "Episode Guide" booklet.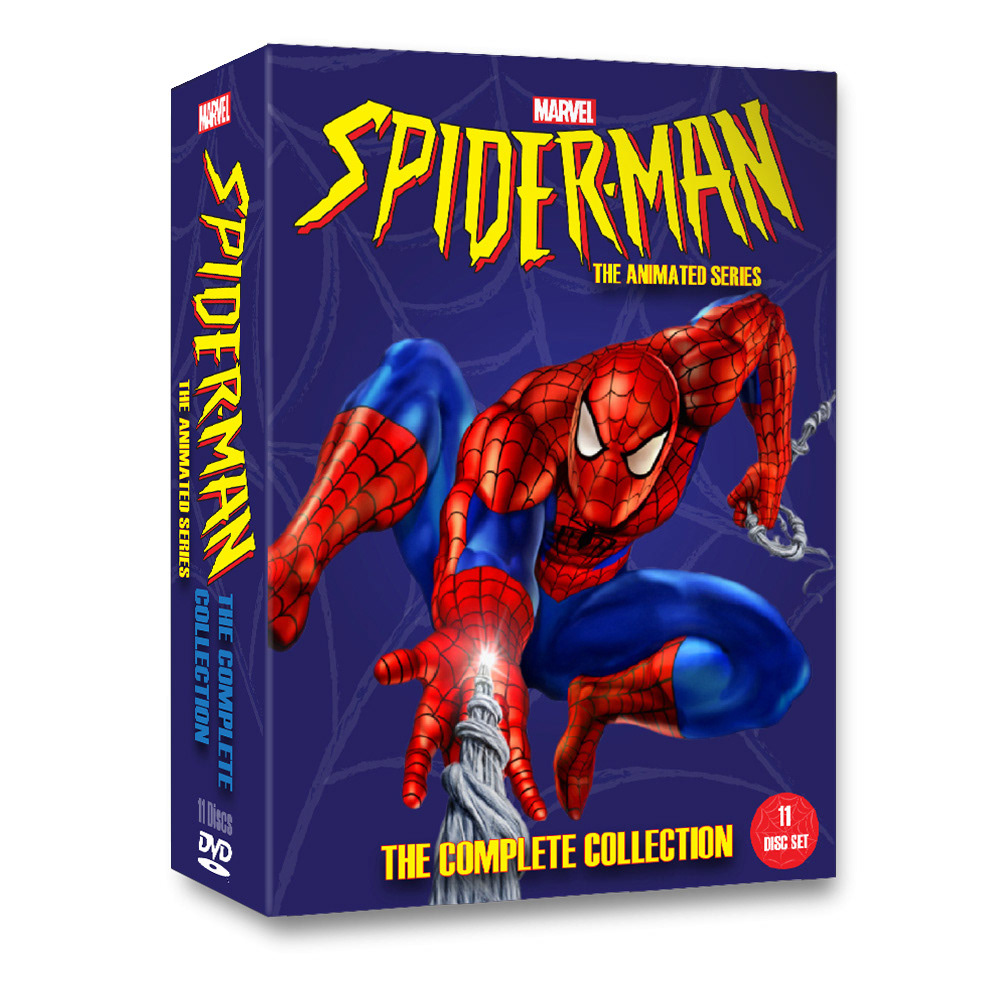 The highlight of the design for this project is the original colorful monochromatic disc designs featuring characters from the show.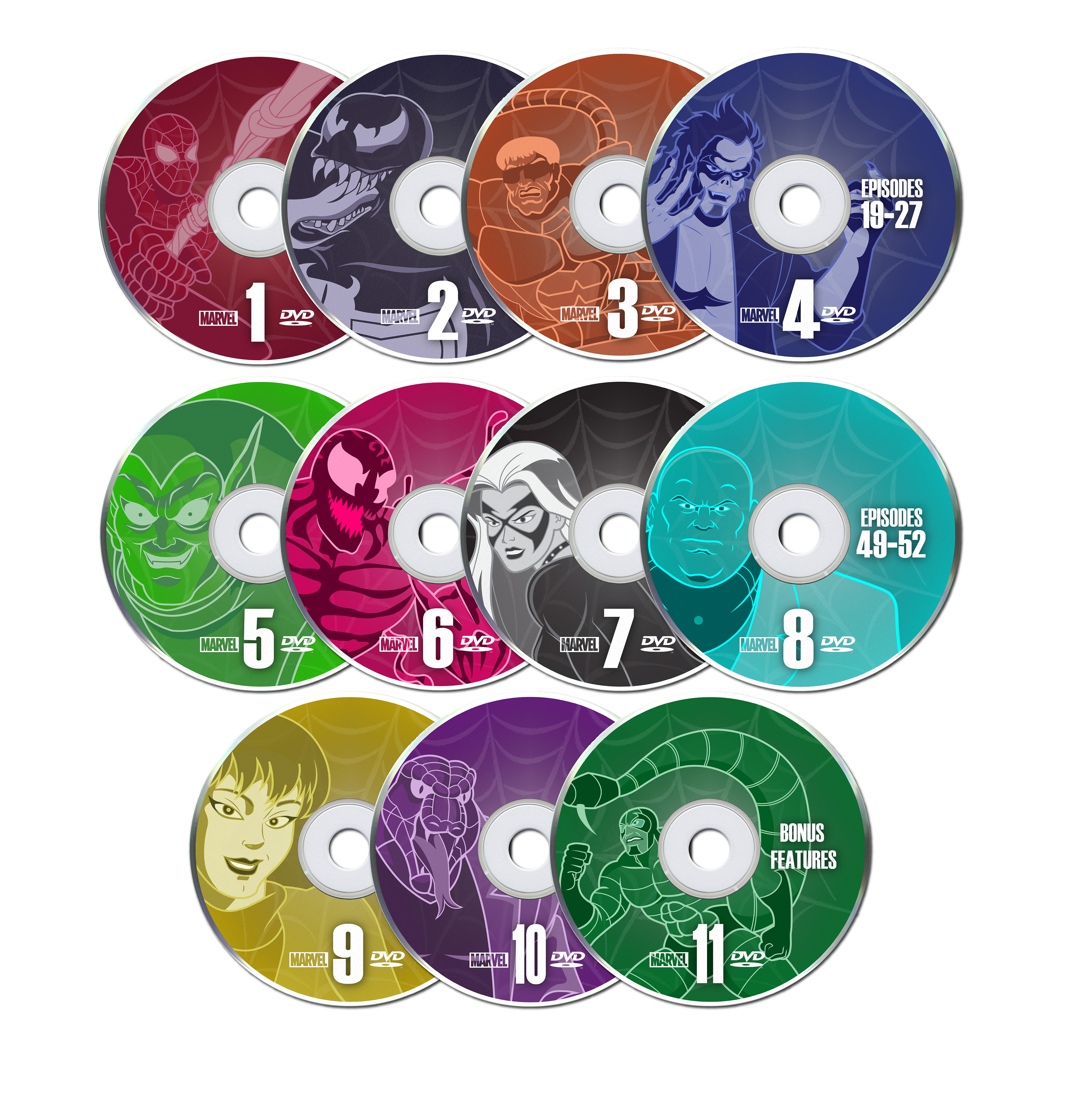 This box set contains three boxes. The first box collects Seasons 1-2 (Episodes 1-27), the second box collects Seasons 3-4 (Episodes 28-51) and the third box contains Season 5 (Episodes 52-65) and the Bonus Features disc.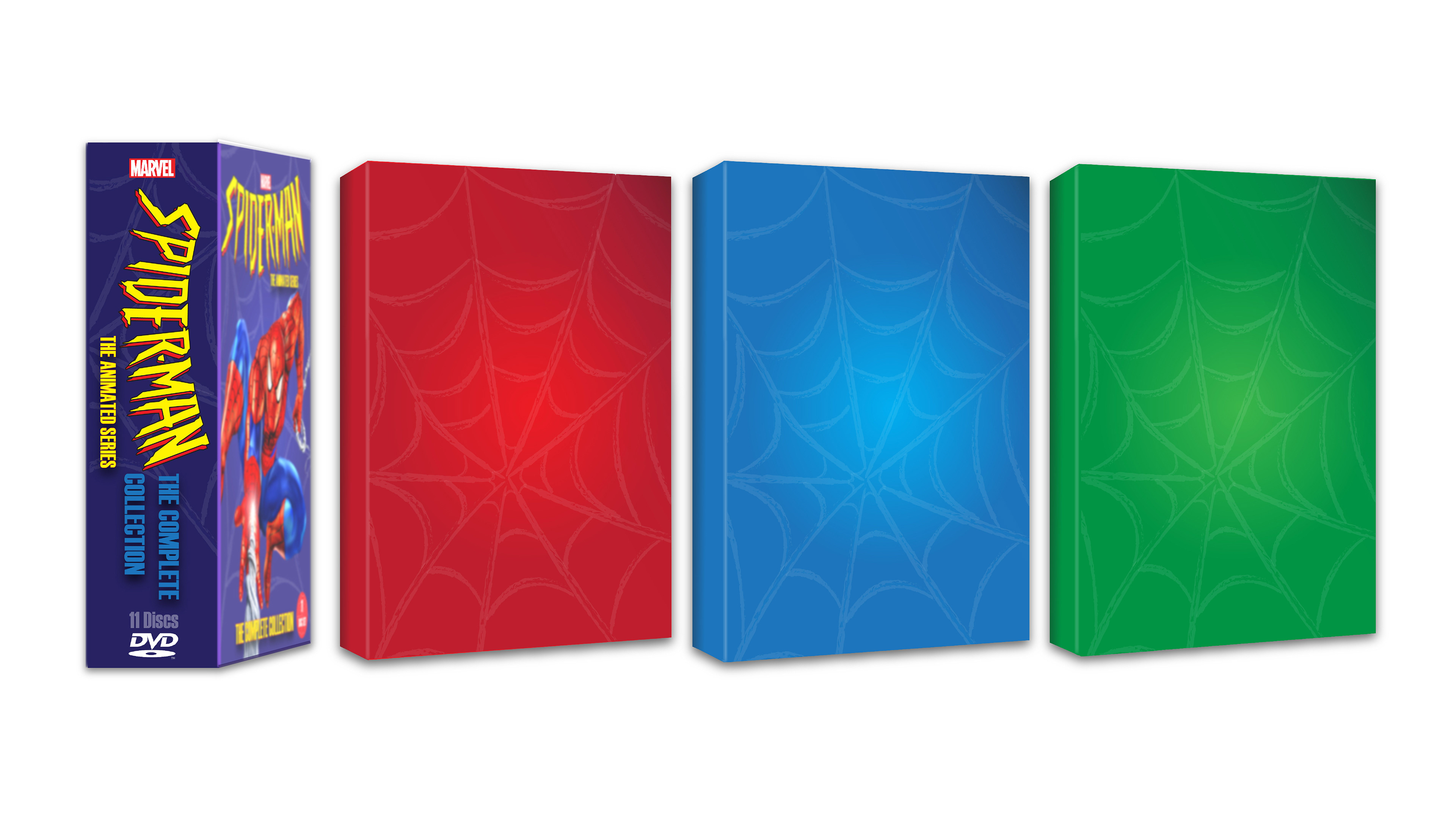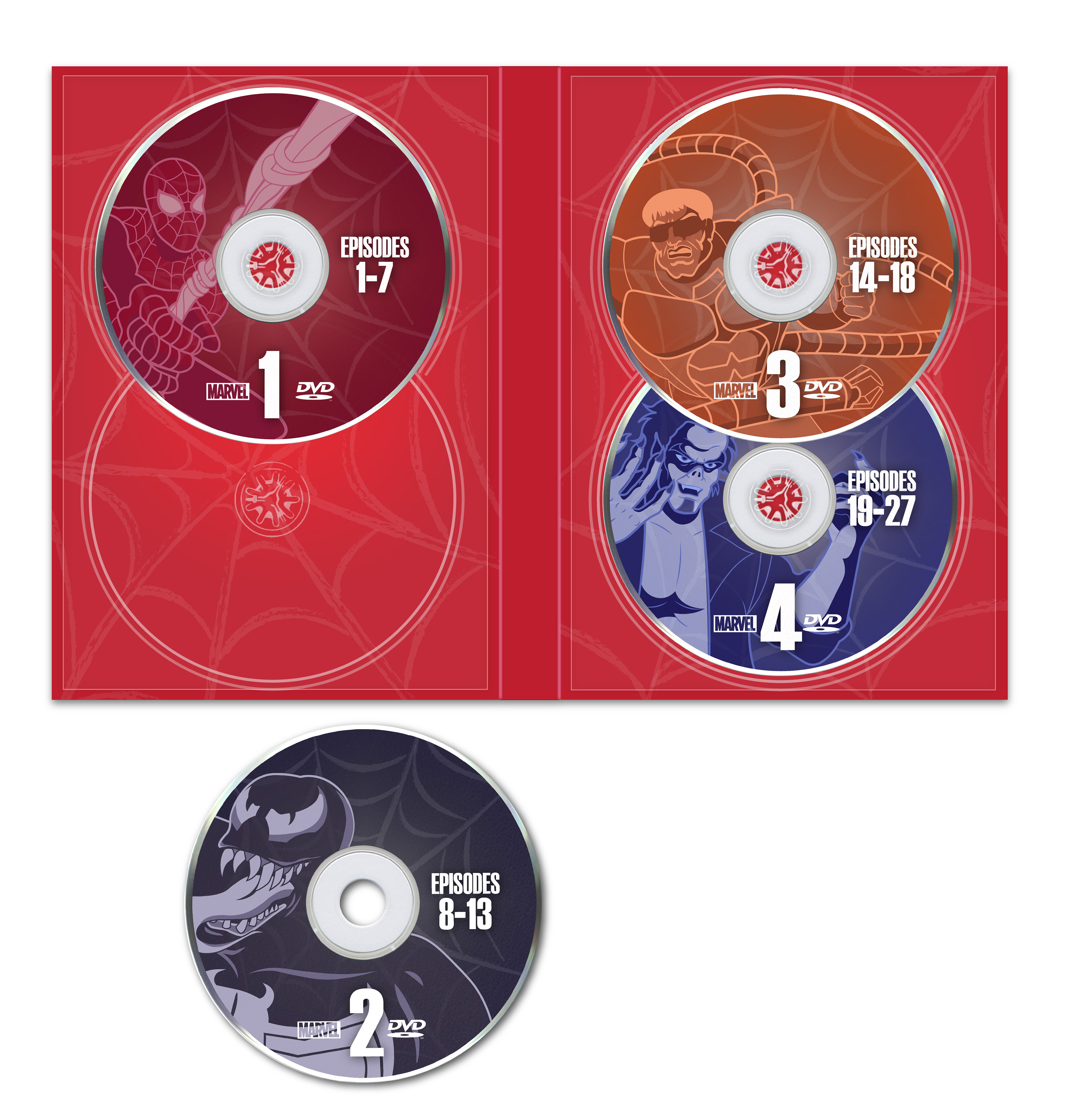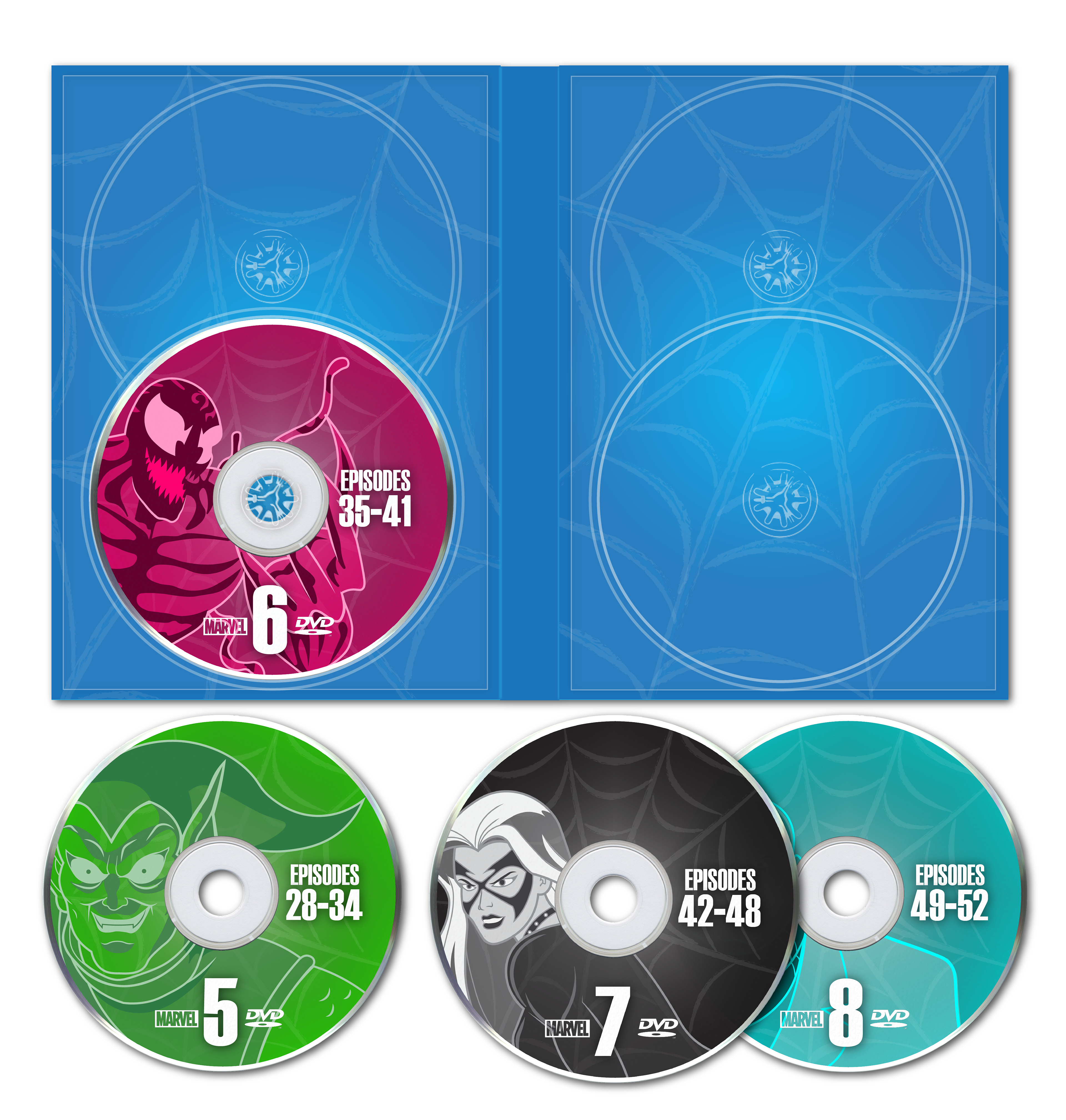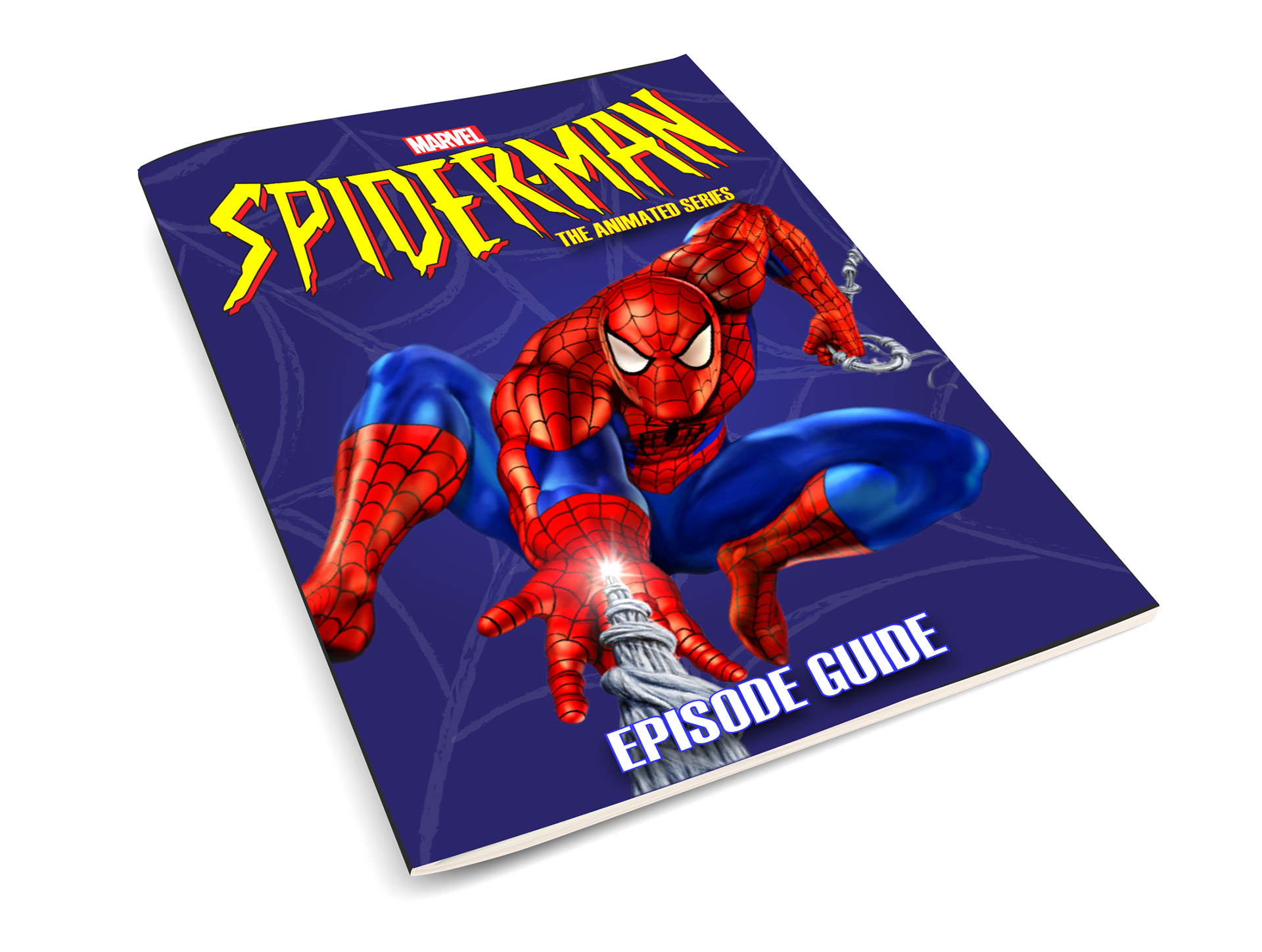 Spider-Man and the Marvel logo are trademarks of Marvel Comics Inc. and "Spider-Man the Animated Series" is a trademark of the Marvel Entertainment Group. These and the DVD logo were used for the purposes of realism in this mock-up project. I reserve no rights to these trademarks; no copyright infringement intended.